Strawbale Home Designs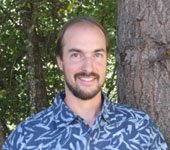 I am very pleased to introduce you to Touson Saryon, the newest designer associated with
www.dreamgreenhomes.com
. Touson found a passion for architecture during his youth in a small country town outside of Boston, MA. Through education at both Syracuse University School of Architecture and University of Massachussets Dept. of Landscape Architecture, he was able to develop a balanced design approach of both interior and exterior spaces. Learning was extended in a private 2 year internship with an ecological architect in Northern Califorina where he gained extensive knowledge of sustainable design principles and materials. During 8 years living in Crestone, CO, Touson designed and built a passive solar family home and grew his design practice. A few homes have been recently featured in
The New Strawbale Book
and
The Small Strawbale
. Touson now resides in Mount Shasta, CA with his wife and 2 children and continues to design in both Colorado and California.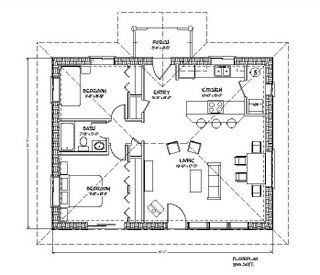 Over a dozen of his home designs have been posted that feature thick strawbale (or adobe) walls and passive solar heating, from simple cabins, such as
Cozy Strawbale
, to more elaborate designs, such as
Bale Courtyard
. These are all non-load bearing structures with strawbale infill, making them easy to permit and flexible to phase the building process. With such a structure, it is possible to mix and match a variety of infill options depending on the availablility of materials, aesthetics, and function of the wall; thus adobe, cob, rammed earth, earthbags, cordwood, stone and other materials, as well as strawbales, could reasonablly be employed.